Receive
300%
bonus credits when you upgrade your account to Premium membership or extend your current Premium membership during the next 3 days!
Our Premium membership has a very long list of benefits and features:
☑️ 1:1 exchange ratio on 15 second timer
☑️ free credits and impressions,
☑️ more traffic to your sites,
☑️ more guaranteed prizes during surfing,
☑️ unlimited number of sites for promotion,
☑️ random referrals, and much more.
* Offer ends in 3 days — this Saturday, on July 21.
Emoji for site reviews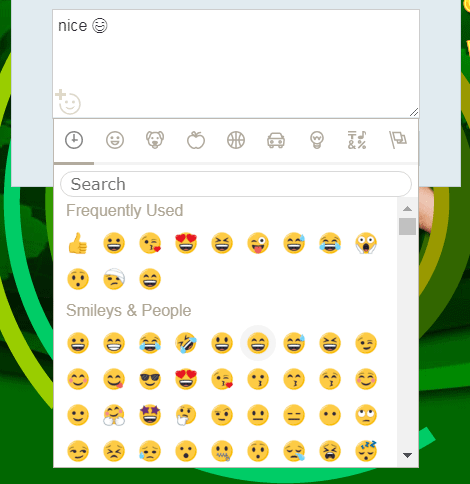 Have you seen the recently added emoji panel in the reviews popup window in both surfing and Offers sections? To launch it simply click the smile icon in the bottom left corner of the reviews box.
Express your emotions with a wide variety of these new emoji icons!
Add Emoji to your reviews
😍 🤗 👍
Our Drawing Winners
Congratulations to this week's winner
R929
who received 5000 bonus credits + 5000 banner impressions + 5000 text ad impressions.
For every 1000 credits you purchase, you
receive one ticket
for the drawing! The Weekly Drawing Prize is 5000 credits + 5000 banner impressions + 5000 text ad impressions (a value of $33.95) every week.
The Monthly Drawing Prize is 6 months of Premium membership (a value of $41.95) or 3 months Ultimate membership (a value of $54.95) for Ultimate members.