Our Invitations system is one of the most popular and effective promotional tools to refer new members. Since its release thousands and thousands of invites have been sent out by our registered users. Are you using our Invitations system to refer new members to your downline?
You can easily send invites to your Twitter followers, Google, Yahoo and email contacts. Every sent invitation has your EasyHits4U referral link integrated.
CleanSurfing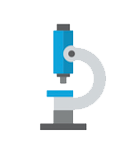 When you surf at any traffic exchange, you may get some sites that do not load, or include multiple popups, framebreakers (pages that remove your surfing frame), or sites with inappropriate, adult, malicious or illegal content, and so on. Obviously, such surfing experience ruins the fun of using the traffic exchanges.
That's why we have developed
CleanSurfing
, our own site approval system with extended functionality including detection of hundreds of bad code patterns, integrated Google Safe Browsing service and 2500+ entries in our block list. It rejects 98% of bad sites right at their submission.
We improve and update it all the time but members' feedback is also important. Should you encounter such site during the surfing, please report it so we can remove it from the EasyHits4U network.
And remember, you earn 5 credits for each reported site
if we decline it for our
Terms
violation.
Our drawing winner
Congratulations to this week's drawing winner
Ranijarkas
who received 5000 bonus credits + 5000 banner impressions + 5000 text ad impressions.
For every 1000 credits you purchase, you
receive one ticket
for the drawing! The Weekly Drawing Prize is 5000 credits + 5000 banner impressions + 5000 text ad impressions (a value of $33.95) every week.
The Monthly Drawing Prize is 6 months of Premium membership (a value of $41.95) or 3 months Ultimate membership (a value of $54.95) for Ultimate members.