Hi there I'm Edward a Campos,
I'm a Online Entrepreneur and one of the Four Percent Group Members. Yes I live in the beautiful island Aruba Call the pearl of the Caribbean. my island :-)
I have 2 wonderful children and a beautiful wife. Yes we are staying at my Mother house so I can take care for her. I'm unemployed from 2009 and from that day my new job is taking care of my family ( I'm the Houseman :-) ) and a online marketer.
My daily task are taking care of the children and helping Mom in her daily affairs and my Wife works :-(. So It take me to help and I did it this way, helping Others and helping myself and it's a Daily Challenge and I like it, So here's a challenge for you I Challenge you to be great and extraordinary for you and Family
My goal is to help one person a day to be extraordinary are you that person. Say Yes so you can live the life you always dream of It's your Challenge
Yours sincerely: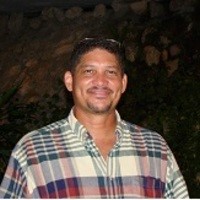 Edward A Campos
Online Entrepreneur